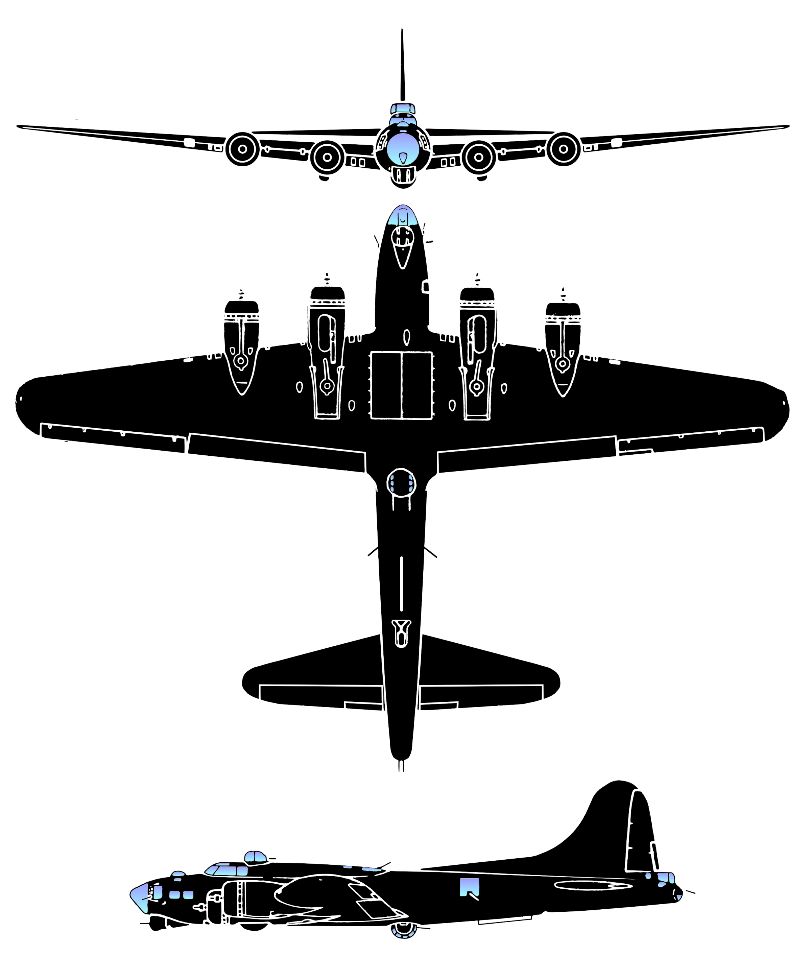 B-17G Texas Raiders was acquired by the Commemorative Air Force in 1967. In 1974 the aircraft was assigned to the Gulf Coast Wing and our unit has proudly operated Texas Raiders ever since. In 2001, when the FAA opened the Living History Flight Program for warbirds, Texas Raiders was one of the very first, opening up for passenger flights on April 29, 2001. Since that fateful day, Texas Raiders has treated thousands of riders to a unique experience they will remember vividly for the rest of their lives.

For many, their flight in Texas Raiders is a life-changing experience.

Of all the aircraft that served in World War II, the B-17 Flying Fortress is one of the most iconic. Present at both Pearl Harbor and Clark Airfield in the Philippines, B-17's were some of the first US aircraft to be committed to combat and thus among the first to suffer losses. Flying Fortresses served in every theater of combat early in the war, but after May 1943 all B-17 production was diverted to Europe as Allied High Command had given top priority to defeating Hitler.

As the backbone of the 8th Air Force heavy bomber force, B-17's and their brave crews suffered unimaginable losses while dropping a greater tonnage of bombs on Hitler's Europe than any other aircraft type. However, this brought about a speedier end to the conflict than would otherwise have been possible. Their sacrifices were not in vain.

After the war, B-17's had become obsolete for their primary purpose. Most B-17's were quickly scrapped, melted down, and their metal used to create consumer goods. A few survivors found a second life in the form of Air/Sea Rescue, Drone/Drone Controller, or VIP Transport. The Navy even chose the B-17 to perform as the world's first AWACs system. By 1959, however, the very last B-17 had been retired by the military.

B-17's were built in seven different variants, with the "G" being the definitive model. In fact, two-thirds of all Flying Fortresses built were B-17G's. Of the nearly 13,000 B-17's produced by Boeing, Douglas, and Vega, just 48 airframes survive today. Of those, just five are actively flying while an additional six are airworthy.





B-17 Texas Raiders was built on July 12, 1945 by Douglas in Long Beach, California on the very last day of Fortress production at the plant. Like the rest of the B-17's built at the time, she was unceremoniously taken to the ramp where she waited for a pilot to take her to the scrapyard. Luckily she was chosen by the Navy as one of twenty Flying Fortresses for use with their Cadillac II project. Cadillac II would lead to the world's first successful attempt at what we now know as Airborne Early Warning and Control (AWACS).

Texas Raiders served the Navy well for many years in this capacity until being superseded by more advanced technology in 1955. She was then retired to an Arizona boneyard. Once again, a savior came along before she could be scrapped. Aero Service Industries bought her in 1957 for use in aerial survey, high-altitude photography, and aerial mapping. She served her private owner well until 1967 when more advanced technologies again relegated her to obsolescence. Fortunately for all, a deal was struck with the fledgling CAF and for the first time in history a B-17 found its way into the hands of an organization dedicated to education and the preservation of history. Texas Raiders has been a keystone aircraft of the CAF fleet ever since.

Today, Texas Raiders has been a Flying History Museum longer than any B-17 in the world.

An iconic and beloved aircraft, B-17G Texas Raiders is a perennial fixture on the airshow circuit. In addition, the aircraft is available for ground tours, Living History Flights, and even "fly overs" at tour stops all over the country.

B-17G Texas Raiders tours both independently or as a group with the SNJ and JRB-6 Little Raider. All three aircraft are on the Living History Flight Program providing the public with ride options to suit almost every budget and taste.



Flights on the Boeing B-17 "Texas Raiders" start at just $475
BOOK Your Flight NOW